BEING PART OF THE BIM COMPETENCE CENTER
Do you want to grow personally and embark on a scaling project business in international environment? Are you excited working on complex, major projects in datacenters, pharmaceutical and hospital as well as large commercial buildings? Are you eager to scale BIM methodology at Hilti by defining and implementing global standards, drive community competence and execute projects together?
Sounds attractive? Then you should consider joining Hilti's Global BIM Competence Center in Rotterdam, The Netherlands.
By teaming up with diverse colleagues from nations worldwide we apply BIM processes to the next level via a scalable way of collaboration. Combining training, global support and mentoring along daily joint project execution, you contribute to the business transformation towards integrated project partnership – internally & externally. Do you have what it takes to join us?
Your skills count - And so does your vision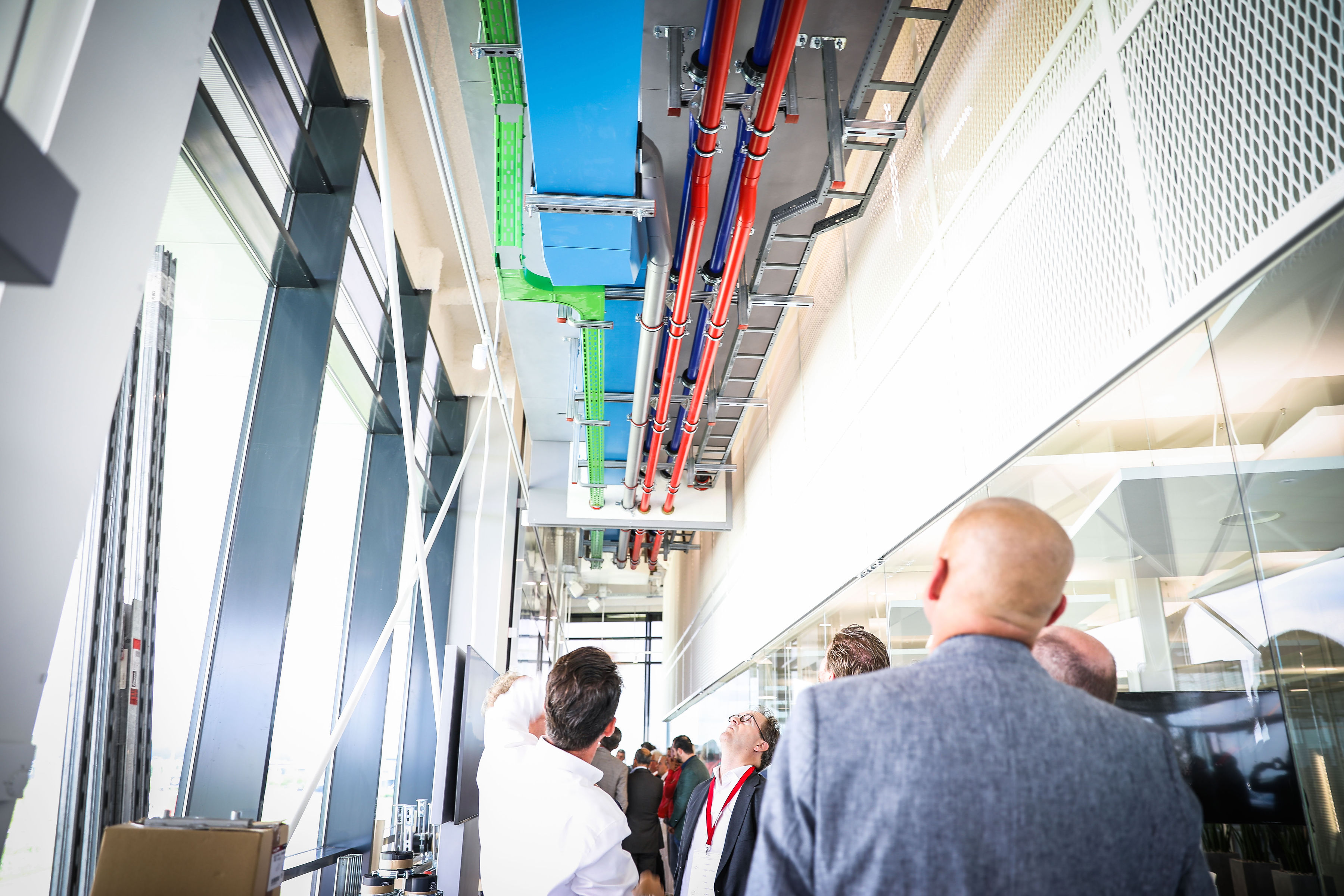 Our team-members merge individual talents which have been shaped by many different backgrounds. Whether they are architects, construction project managers, mechanical- or structural engineers or "BIM natives", we share commitment, the drive to outperform and a common vision towards scalable, integrated project delivery enabled by the BIM methodology.
We strive to be the industry-leading team fostering clearly defined roles. Any team-member is accountable on specific workflow mandates and deliverables. And we enrich each role by individual targets contributing to the team's overall vision.
To succeed, you need the ability to continuously improve, be eager to share knowledge and know how to implement standards in a growing community.
Whether you join within the domain of Project Management, Lead Engineering, Modeling or Interface Roles, your ideas and personal contribution matters to the overall team's success.
YOUR ROLE IN SHAPING THE FUTURE OF BIM
Our vision is to make BIM scalable for Hilti. So, we create and live standards for workflow and technology which are applied and repeated within projects worldwide. To sustain this, we need talented people who understand how to combine continuous learning with effective execution on multiple construction projects – and who enjoy international collaboration while enabling their peers to leverage global standards. Fully ISO 19650 verified of course.
If you have personal drive to excel in projects, passion to scale our business along common standards and fun enabling your peers for success, we offer challenging and rewarding careers in the following roles:
INTERNATIONAL BIM PROJECT MANAGER
You partner with local BIM Project Managers in multiple Hilti markets to support project scoping, contracting, and planning of their assigned projects
You perform effective resource allocation and workflow productivity in the BIM Competence Center, ensuring all project members comply with standards for scale
You drive community competence acting as trainer in Global BIM Master Classes and contribute to project management domain expertise
INTERNATIONAL BIM LEAD ENGINEER
You partner with local BIM Lead Engineers in multiple markets to support them in optimized, value-engineered design solutions for clients
You ensure quality standards and system integrity on all BIM workflow deliverables
You drive community competence acting as trainer in Global BIM Master Classes and contribute to lead engineering domain expertise
INTERNATIONAL BIM LEAD MODELER
You perform modeling setup for large scale projects with several modelers involved
You take the lead in creating and assigning work-packages to our global modeling teams
You ensure workflow compliance from design-input to model output and be accountable for modeling quality by project assigned global modeling team members
INTERNATIONAL BIM MODELER
You perform modeling setup- and execution based on design-input from engineering according to workflow
You handle assigned modeling and output deliverables, either on partial scope in large projects with multiple modelers involved or on full scope in small- and mid-sized projects
You drive task-automatization for model creation and data extraction using latest technologies
LOCAL BIM ROLES
Do you prefer to work closely with us from a local market perspective? Take a look at Hilti's local BIM opportunities as well!
WE'LL HELP YOU TO CREATE AN IMPACT

Hilti's leadership culture is dedicated to give strong support to career progression based on individual development plans. You'll get all support you need to make an impact.
You profit from a professional process to review individual performance and development targets to foster where you enjoy doing most and strive to be good at.
This is how team-members together with their team-leaders develop individual growth opportunities, on the job and for future roles. You benefit hereby from different cultures and professions in the team to broaden your skill set, nurture your ambition and open doors that can advance your career. 
80% of our management positions are filled by internal candidates, confirming how much we value our people and support them to leverage individual potentials.